Emerging Opportunities: A FREE Webinar Series from HydraMaster
---
We have all of the resources from our Emerging Opportunities webinars below for you to take advantage of, to skip ahead to a particular section please choose from the following:
---
Session 1
Join Shawn Bisaillon, Josh Howard and Doyle Bloss as they discuss the role of deep cleaning as we emerge from the stay at home orders due to COVID-19. First you learn the techniques and supporting science, then the steps to market that information to put you ahead of the pack
Please check out the following documents:
The Emerging Opportunities Powerpoint® Presentation.
Copies of our Pre-cleaning checklist, and After Care Procedures
Certificate of Treatment you can customize
---
Session 2
You are part of the Deep Cleaning Solution Revolution. So how do you market to and approach commercial buildings who are in dire need of your deep cleaning services? Join John "The Hitman" Braun and Doyle Bloss for this lively discussion of proven techniques for getting more commercial celaning jobs
Click Here to watch the Deep Cleaning Customer Video from John Braun
Click Here for the Free Bonus Commercial Marketing Plan from John Braun
Click here to find out if you need a pesticide applicator license to apply disinfectants in your state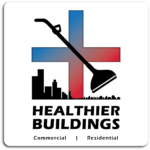 ---
Session 3

Join Industry Trainer Dane Gregory, and Hydramaster's own Doyle Bloss as they discuss the best ways to communicate the importance of regularly deep cleaning hard surface floors to your customers.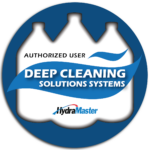 ---
Session 4

Join Doyle Bloss, Doug "The Cobra" Heiferman, and Tom Monahan for our session discussing Rug Cleaning as Part of the Deep Cleaning Revolution.
Emerging Opportunities 4 – Rug Cleaning Doyle Bloss Presentation – PDF Version
EMERGING OPPORTUNITIES 4 – Rug Cleaning Doug Heiferman Presentation – PDF Version
---
Session 5

Join Doyle Bloss, Shawn Bisaillon, John Braun, Berry Costa, Dane Gregory, Kevin Pearson and Bill Yeadon as they discuss the IICRC certification, how to market it and how it affects your business.
Emerging Opportunities 5 – IICRC Certification Doyle Bloss Presentation – PDF Version
IICRC Resource Document on COVID19: https://cdn.ymaws.com/www.iicrc.org/resource/resmgr/docs/drc/COVID-19_Professional_Cleani.pdf
Residential Cleaning Ads Video
For Download: https://drive.google.com/file/d/1-jnWNV0OwPQO2gZWhGdAn5gzkxyRtyAP/view?usp=sharing
YouTube Link: https://youtu.be/XwQXV0k6sNc
---
Additional Resources
Guidelines for COVID-19 Response
https://www.osha.gov/SLTC/covid-19/standards.html
https://www.cdc.gov/coronavirus/2019-ncov/index.html
The US EPA has a list of disinfectants and best practices they believe to be effective:
https://www.epa.gov/pesticide-registration/list-n-disinfectants-use-against-sars-cov-2
https://www.epa.gov/sites/production/files/2020-03/documents/sars-cov-2-list_03-03-2020.pdf
https://www.epa.gov/coronavirus/can-i-use-fumigation-or-wide-area-spraying-help-control-covid-19
https://www.epa.gov/sites/production/files/documents/ece_curriculumfinal.pdf
https://www.epa.gov/coronavirus/can-i-apply-product-using-method-not-specified-directions-use
https://www.epa.gov/coronavirus/why-arent-ozone-generators-uv-lights-or-air-purifiers-list-n-can-i-use-them-kill-covid
Other industry resources
https://www.randrmagonline.com/articles/88830-coronavirus-response-what-restorers-need-to-know-on-disinfection-liability-more?id=88830-coronavirus-response-what-restorers-need-to-know-on-disinfection-liability-more&oly_enc_id=4113J1525289J2I
https://www.randrmagonline.com/articles/88829-watch-now-ria-briefing-on-coronavirus-outbreak?id=88829-watch-now-ria-briefing-on-coronavirus-outbreak&oly_enc_id=4113J1525289J2I
https://cleanfax.com/news/issa-produces-special-coronavirus-webinar-as-who-declares-pandemic/
https://www.iicrc.org/page/FeaturedNews
https://www.jondon.com/bacteria-meter-atp.html?gclid=EAIaIQobChMI2faA7ajw6AIVBf5kCh3ryAE5EAQYAiABEgIGI_D_BwE
https://scientificairmanagement.com/evidence/
https://www.randrmagonline.com/articles/88871-ask-the-expert-liability-insurance-recommendations-for-coronavirus-cleaning
https://www.wmur.com/article/hooksett-company-sanitizing-first-responder-vehicles-for-free/32135556
https://www.youtube.com/watch?v=YqKCazSl2ZQ
https://www.ciriscience.org/CIRI-COVID-19-Guidance.php?fbclid=IwAR21wRhSjkbGp3Ve4i5DY28xGpAAw1SpvIzilv7-kXzGwQTVujNKs49x1G0
Tags: commercial, deep clean, emerging, hard surface, opportunities, residential, rug, webinar