URGENT CUSTOMER COMMUNICATION: COVID-19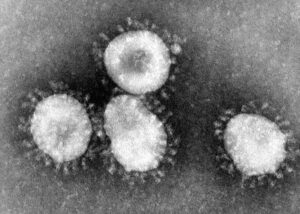 As you know, we are dealing with unprecedented challenges at this time all over the world. Every business has been affected in many ways. The COVID-19 cause and effect is continuing to expand and causing a major disruption to business operations. In addition, our top priority has to be the health and safety of our employees and their families. Though HydraMaster is designated as an "essential" business and has continued operations since Governor Inslee of Washington issued a "stay-at-home" order, our ability to maintain a productive and effective operation continues to be compromised due to shipping delays and supplier shutdowns. Since the initial announcement of Washington state as the original epicenter in the United States for COVID-19, we have had additional pressures on our work environment and our employees.   HydraMaster has a commitment to our employees first and we have done our best to continue to provide a safe and healthy work environment for all our employees.  Due to the greater Seattle and state of Washington's recommendations it has created a difficult environment for all companies including "essential" to continue to operate.  We are committed to our employees and their families continued safety and the best way to do that is for our HydraMaster employees to stay home and those that can work from home can work from home. For these reasons, HydraMaster has made the difficult decision to place our Mukilteo facility on hiatus for 14 days, starting Monday, April 6th, 2020. This 14 day period will extend from April 6th, 2020 through April 17th, 2020.
We encourage you to contact your local HydraMaster Distributor who can assist you. Virtually all of our distributors are open and available for shipping items, will call, and for equipment maintenance by appointment. You can find your local HydraMaster Distributor here: https://hydramaster.com/dealer-locator/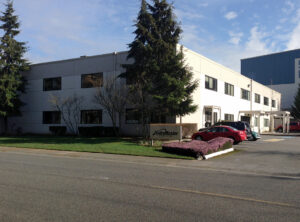 During this 14 day hiatus, the best way to communicate with us at HydraMaster will be by email.  Send your emails to sales@hydramaster.com, or techsupport@hydramaster.com, or for our finance team – ar@hydramaster.com. You can call in on our regular numbers at 800-426-1301 and 425-775-7272. You may need to leave a message and the limited crew will get back to you as soon as possible. You can also send an email directly to the HydraMaster employee you need information from, but keep in mind that there may be a delay in getting back to you Our present plan calls for this support crew to be available to you from 8:00am – 2:00pm Pacific Daylight Time Monday through Friday. This support crew will be working from their homes, and while they will have remote access to our computer system, they will not have immediate access to anything in the Mukilteo facility.
We are hopeful this 14 day period will give us time to address the major challenges we are encountering, so that we can resume full operations  on Monday, April 20th, 2020,. On Thursday, April 16th, 2020, our management team will evaluate the situation and make the decision as to whether this hiatus needs to be extended another two weeks. Rest assured, getting back up to full speed on production and getting your orders out remains at the forefront of our priorities.
During this period of time, you will still have full access 24/7 to our online support resources:
Visit our website:
Visit our comprehensive on line training center:
For equipment operations and maintenance support visit
For product application assistance, visit
Visit us on social media:
Product Sales Videos (HydraMaster TV)