Low Moisture Carpet Cleaning Encapsulation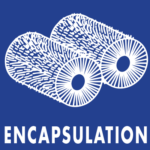 An encapsulating cleaning surfactant is fortified with non-resoiling polymers to create a low moisture carpet cleaning solution that encapsulates and surrounds soils that have been dislodged from the carpet surface and holds them in suspension for removal by subsequent vacuuming. HydraMaster manufactures two encapsulation solutions. ZipDri Encap TS is the most ultra-concentrated encapsulation cleaner on the market, utilizing only 2 to 4 ounces of solution per gallon of water. It is the only encapsulation cleaner with Tritanol™ – you will experience faster, deep restorative cleaning in high definition, and the carpet will stay cleaner longer.
Perhaps the most important attribute of ZipDri Encap TS, is that it is formulated so that it can be effectively used with virtually any low moisture agitation system. If you are cleaning a lot of dull looking commercial carpet Release with OxyBreak™ works extremely effectively as a low moisture encapsulation solution to clean and brigten the appearance of the carpet. In addition, the OxyBreak™ additive makes it an extremely effective encapsulation cleaner on carpets subjected to a high amount of coffee and beverage spills. The coffee stains will disappear while you are cleaning.
The cleaning and soil removing power of the encapsulation cleaner is intensified by very aggressive agitation from a number of different types of agitation machines – counter rotating cylindrical brush machine; an orbital oscillating agitator with pad;  triple planetary rotary brush; rotary shampoo brush, or bonnet pad. Most encapsulation cleaning is done by cylindrical brush machine or a triple planetary rotary brush. Whatever your favorite agitation method, it is the cleaning solution that is the key to successful encapsulation cleaning. The "magic" of this appearance improvement method is in the cleaning solution.
This agitation helps separate ground in soils from the carpet and makes the carpet look much better. Encapsulation is generally seen by carpet mills and many carpet cleaners as the best way to clean as fast as bonnet cleaning and most believe it provides superior appearance improvement results without the residue issues with many bonnet cleaners that lead to rapid resoiling.
It is easy to do and easy to train. You spray down your encapsulation cleaner on the carpet (through usually a battery or electric sprayer, pump up sprayer, or autospray mechanism on the machine) and moisten the pad (if applicable). You then agitate it in with the machine and then allow the carpet to dry. This should be followed by vacuuming at the next scheduled interval. Cleaning rates for encapsulation are generally in the 1500 – 3000 square feet per hour range, but can reach as high as 5000 square feet per hour for one technician with the right equipment and set-up. The carpet is dry to the touch often within minutes and "usable" usually within the hour.
The polymers left behind by the cleaning process do not allow the carpet to re-soil faster (a common problem with bonnet cleaning and other low moisture methods), and actually help the carpet's appearance by keeping soils from becoming deeply imbedded into the carpet pile. They also prevent or reduce the occurrence of spills or soiling wicking to the surface following cleaning.
See the encapsulation guide in the Commercial Carpet Cleaning Guide  – click here –