Carpet Cleaning Technician
HYDRAMASTER SPONSORED ON-LINE TRAINING CLASSES

Carpet Cleaning Technician (CCT)
The Carpet Cleaning Technician (CCT) certification covers the art and science of carpet cleaning to professional service providers and others in related industries. Emphasis is placed on practical application, identifying fiber, yarn, and carpet constructions, style types, and finishes, soiling conditions, cleaning science and methodology, and other issues and concerns faced by individuals who maintain and clean installed broadloom carpet. Upon achieving the certification, you have demonstrated you know how to perform carpet cleaning techniques and procedures, including pre-inspection, fabric identification, basic cleaning chemicals and equipment, and proper cleaning techniques and procedures with a residential and light commercial emphasis
What the course content includes:

All about the product – carpet fiber characteristics and identification, carpet construction – extrusion and the making of carpet yarn, carpet dyeing, and carpet cushion – plus related cleaning characteristics and reactions to cleaning for the most encountered carpet fibers
Carpet installation issues which can affect cleaning and how learning about them can protect you from claims that arise after cleaning
Fundamentals of cleaning – a review of all the most popular cleaning methods and the different types of equipment needed (Hot water extraction "steam" cleaning; low moisture cleaning – absorbent compound, bonnet cleaning, encapsulation, VLM cleaning, dry foam shampooing; and combination cleaning), wand stroking techniques, the composition of carpet soil
Cleaning chemistry – What is pH and how does it effect cleaning and carpet fiber, CHAT – Chemical, Heat, Agitation & Time, and How They Work Together, Understanding the different types of prespray technologies, acid rinsing vs. alkaline rinsing vs. fresh-water rinsing
Safety and pre-cleaning inspection procedures – identifying issues before the job begins, customer education, carpet problems
Other carpet treatments – deodorizing, carpet protectors, and more
Cleaning for health rather than just appearance – the scientifically measured and studied interaction of carpet cleaning that improves the healthfulness of the indoor environment
Spot and Stain removal procedures and why applying them may be the most important thing you do in client retention. Special emphasis on "just because you can does not mean you should
Prerequisites
There are no course prerequisites for this certification
Master Designation
This class (or the CCMT – Commercial Carpet Maintenance Technician) is required to obtain IICRC Master Textile Cleaner Certification Status, the Master Fire and Smoke Restoration Designation, and the Master Water Restorer Designation. For more information on Master Designation Status, visit https://iicrc.org/iicrcmaster/
Where can I use this certification?
To clean carpets in residential and commercial facilities
To complete warranty or training work for various carpet mills and manufacturers
Identify and inspect various carpet fibers and construction to determine the best way to professionally clean them
What if I am already certified in this category?
This course qualifies for 14 IICRC CECs
What if I want to achieve IICRC Certification in this Category?
The IICRC On-Line certification exam available for an additional charge (fee must be paid to the IICRC prior to the class start date). The present fee for the IICRC Certification Test is $80 (subject to change based upon IICRC policy) and is payable at the time of the exam directly to the IICRC. You must receive a 75% or higher score to achieve certification status. Here is a link to an 0n-line video from the IICRC that explains how this will happen: https://youtu.be/9dT4DRsxYx4
What is the length of the class, the dates, and the times for the class?
The number of class days and the hours each day for the class are customized for each class. Please see specific class details for length, date, and time
What does the course fee cover?
Includes admission for one person. Student must provide own computer device with camera, microphone and high- speed internet connection. Online classes are non-refundable
What happens after I register for the class and what materials will I be provided with?
The week before the school, your instructor will communicate directly with you and provide you with all the downloads you need for the school plus specific directions on how and where to log-in for the school. Your course manual and all supporting documents will be provided to you in a PDF format. You may want to print them out on your own printer prior to the school if you need a printed copy. All the provided materials are yours to keep.
Cancellation Policy
Customers may receive a full 100% refund on registration fees (allow 2-3 weeks for refund processing to your credit card) if cancellation notice is received a MINIMUM of 14 days prior to the class. If cancellation is received within 14 days of the scheduled class, there will be no refund on registration fees due to the commitments we and the instructor have incurred. If HydraMaster, or the teaching instructor must cancel the class for unforeseen reasons, customers will receive a 100% refund of their registration feed.
Want to know more about this course? Watch this video from your course instructor
Click Here for Upcoming CCT Classes
---
About Your CCT Instructor: Shawn Bisaillon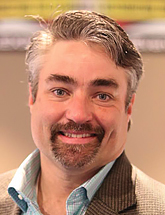 Shawn Bisaillon works with HydraMaster as a consultant and trainer in the areas of Carpet, Upholstery, Rug, and Hard Surface Cleaning. Shawn is a veteran of the cleaning and restoration industry for more than 25 years and is one of the most passionate cleaning coaches and trainers teaching today. He is active on many different Carpet and Rug Cleaning Facebook groups and is considered a "go-to" leader in the fields of carpet, upholstery, and rug cleaning. He reaches thousands of dedicated fabric and rug specialists every day in the social marketing world.
Shawn's journey began with apprentice training as a specialist for his family's business, the oldest and largest rug cleaning and sales company in Colorado. After intense study and training over several years Shawn was able to expand his horizons and joined the team at a leading manufacturer of truckmounts and cleaning solutions as a sales consultant and eventually an IICRC Instructor. More recently, he has served as a trainer and sales consultant for one of the largest manufacturers of cleaning chemistry within the jan-san world, working directly with airports, large facilities, and building service contractors throughout the United States.
He currently serves as an International independent cleaning coach and a directing manager of his wife's cleaning and restoration business. His knowledge continues to expand based upon helping to run an active and vibrant carpet and rug cleaning business in Superior, Colorado every day. He keeps his cleaning skills up to date by routinely working on his and other companies service trucks, training one on one with his and others cleaning specialists. This helps him staying up to date with all the latest textiles, techniques, and cleaning equipment. Shawn also serves as the carpet and upholstery "live" trainer for the Experience Conventions (both East Coast and Las Vegas) and assists with the live "experience" in rug care.
Shawn currently serves with the IICRC as the Chairman for the Technical Advisory Committee for Commercial Carpet Maintenance and consults with some if the world's largest Building Service Contractor's designing and implementing maintenance in a variety of US airports and large commercial properties. Shawn delivers a high energy training experience collaborating with technicians and owners of cleaning and restoration businesses to motivate and educate them to be the best cleaners in the World
---
Become a Water Restoration Technician (WRT)
Learn More