Need Help Finding a Van to Expand Your Operations?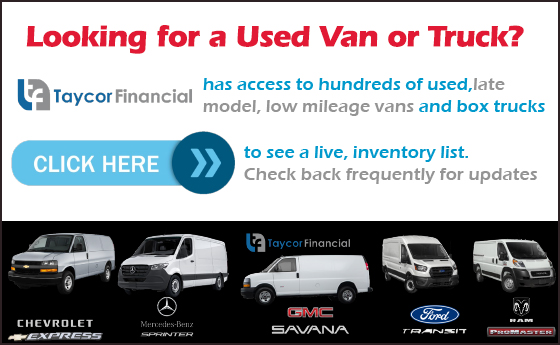 Finding New Vans Nearer to You!
---
Important points to remember when viewing a manufacturer's website:
ALWAYS confirm availability of the van by calling the specific dealership listed directly.
Many vans listed are not "on the lot" at the dealership. Sometimes they are "in transit" and may be marked that way.
Oftentimes dealerships will list vans on these sites that are on the lot or in route that are ALREADY sold. The only way to ensure that the van is still for sale is to
call the dealership directly.
Vans are at a premium now. Many dealers are selling vans for prices higher than the MSRP
Set a wider parameter in miles from your zip code for a better selection of vans. Many cleaning and restoration companies are buying vans right now located far away from their location.
Many of the fleet dealerships that are the normal source for commercial vans were not provided with their allocations for 2022. You may find smaller, non-fleet dealers are more likely to have a van in stock or that they can sell you
ALWAYS consult with your local HydraMaster Distributor for van compatibility to the specific truckmount you want before making your van purchase.
ALWAYS consult with your local HydraMaster Distributor about any special sub- frames which might be required for the installation of a submount or stand alone freshwater tank in a Ford Sprinter, Dodge ProMaster, or Mercedes Sprinter to avoid "no-drill" zones
---
.