Description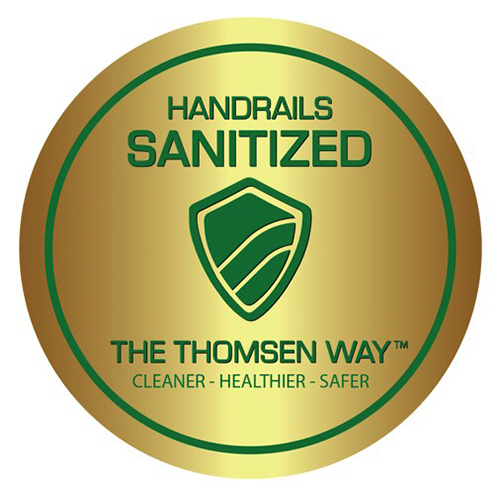 Thomsen's Hand-Held Stationary Handrail Cleaning System is a non-motorized tool specially designed to effortlessly remove dirt, grime, and bacteria from stationary handrails.
Flexible handle connection allows for easy maneuvering to ensure the best cleaning results. Small, compact, and fits easily on any janitorial cart.
Utilizes the same supplies and technology as our other market-leading products for easy, efficient cleaning of stationary handrails.
Clean Handrails, guardrails, guide rails, banisters. i.e., ADA handrails, stairways, walkways, and more.
Safe & Effective on Metal, Rubber, Fiberglas, Wood, Linoleum, and Plastic
Use with All Thomsen's Cleaning, Conditioning, and Sanitizer solutions or with rail-specific manufacture recommended solution i.e., brass cleaner for brass rails, hospital rail required cleaners and more.